Ibanez ART320-BB & ART320-BLS New 2010 Finish option!
Ibanez ART320 New Finish option!
No, we don't mean an exclusive model only available in Finland......
......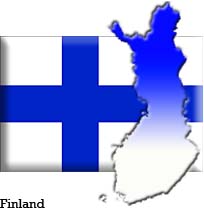 We mean that as well as the ART320-TGB trans grey burst, there are now the ART320-BB Blackberry and ART320-BLS Blue burst options,
Check these out
The Ibanez ART320 electric guitar marks a total re-approach for the Artist model. Ibanez has created an arched-top, solid-bodied guitar with a single cutaway.
Based on this old and new idea, the ART Series has forged a classic and practical sword, made to win the battle of Rock. Modern refinements include active lo-impedance pickups powered by AA batteries.
The Ibanez ART320 has a luxurious flamed maple top, set-neck construction, superior hardware, warm mahogany tone and superb sustain. A Gibraltar III bridge with a Quik Change III tailpiece keeps the ART 320 singing and rocking in tune.
Features:
Mahogany Set-in Neck
Mahogany Body
Flamed Maple Top
24.74 Scale
Medium Frets
Gibraltar III Bridge and Quik Change III Tailpiece
LZ1-N Active Humbucking Neck Pickup
LZ1-B Active Humbucking Bridge Pickup
3 Way Selector Switch
24.74 Scale
The ART320-TGB (trans grey burst), ART320-BLS (blueburst), ART320-BB (blackberry) from left to right