FREE Music Making Resources – Exclusive FREE Plug ins, Music Making Advice
Creativity is a wonderful thing! It can come in many different guises and is completely subjective to critique. (Luckily)
It's known to calm stress, relieve boredom and generally costs nothing, unless of course you develop G.A.S. develops (Gear Acquisition Syndrome)….and that's what this article is about some of the best resources out there available for FREE to help you create, design and distribute your music for FREE! Its a comprehensive resources for music making
First you'll need some of these…….
Audio Editor:
A digital audio editor is a computer application for audio editing, i.e. manipulating digital audio. Digital audio editors are the main software component of a digital audio workstation.
Audacity® is free, open source software for recording and editing sounds. It is available for Mac OS X, Microsoft Windows, GNU/Linux, and other operating systems. Learn more about Audacity…
Short history
Audacity was started in 1999 as part of a research project, then over time was developed into a general audio editor. More recently (the mid-years) other people started helping with development. Today, Audacity is being developed by a team of volunteers under the open-source model, using Sourceforge, an online service that allows people around the world to collaborate on free software projects. Dozens of people have contributed to Audacity, and progress is continually accelerating. Audacity is distributed under the terms of the GNU General Public License (GPL) . You are free to use this program for personal or commercial purposes.
for Windows® 98/ME/2000/XP/Vista
for Windows® 98/ME/2000/XP/Vista
Every song from the New Orleans based group, Unauthorized Personel, is recorded using Audacity! Check out their songs on myspace!!
Plug ins
These are usually software devices which 'plug in' to enable third-party developers to create capabilities to extend an application. Ie a piano sounding instument on your PC in software form which can plug ito say Cubase or Audacity.
Make sure you installed the plugin(s) into the "Plugins" or "Plug-ins" sub folder inside the sequencer folder. We recommend that you create a sub folder with the name of the plugin in that folder and install it there. After restarting the application, you will find it on the Filter menu.
Take a look at these EXCLUSIVE bepoke Dolphin  plug-ins made by our good friends at Delamancha.
And here is several more well worth a look at, all free! http://delamanchavst.wordpress.com/ 

Download DSK BlueZ
Hosted by rekkerd.org
- 2 Oscillator with 134 waveforms and wavedraw option
- Sub oscillators
- Advanced filters
- LFO routing to filters
- 2 Fx (delay & chours / flanger)
- Midi automation
- Preset Manager

Download DSK Analog Matrix
Hosted by rekkerd.org
- 2 OSC with 6 waveforms
- Amp. Envelope
- Octave & finetunning
- Advanced pulse modulation
- 2 LFO with 6 waveforms
- 2 Filter (4 modes)
- Osc 1/2 Balance
- Osc sync
- Velocity response knob
- OSC & Filter route
- 7×14 Matrix panel
- 3 Effects: Chorus, Reverb & Drive
Download DSK DrumZ MachineZ
Hosted by rekkerd.org
- 8 sound slots (C3 to C4 white keys)
- Level and pan control – 8 stereo outs
- 226 samples
- 18 kits
- Midi automation
- Preset selector
Download DSK KaoS
Hosted by rekkerd.org
- 3 Oscillators, ADSR, "FREE DRAW" mode
- Octave select and micro-detuner
- 3 aux. oscillators, wafeform control
- 3 LFO – Effects (Space, delay, flanger)
- 3×0 LFO / OSC matrix
Top 10 Sites for Music Advice
http://www.soundonsound.com/
SOUND ON SOUND has consistently remained at the forefront of music technology since it was launched on Channel 4 TV's The Tube in 1985 by the visionary SOS Publications Group, championing the convergence of MIDI, computer technology and recording equipment that continues to revolutionise the music production industry today.
The magazine is excellent and the website is no exception!
2. YOU TUBE
Youtube can teach you lots of useless and wondeful things, music technology and software is no exception. If you have query or a problem simply ask yOUTUBE and chances are 14YRD old from  Milwaukee will tell you eveything you need to know!2 Audio tuts+
3. Audio Tuts+
Audiotuts+ is an in depth blog for musicians, producers and audio junkies! It features tutorials on the tools and techniques to record, produce, mix and master tracks. Audiotuts+ also features weekly articles for the music obsessive. Our commisisoned tutorials are written by industry experts and professionals, but anyone with an awesome skill to showcase can contribute a post and  pay $150 if we publish it.
4. MUSIC RADAR
Like a few of the sites who are on this list, Musicradar.com is not exclusively about guitars, but a good amount of their features, including news, reviews and tutorials focus on guitars and are all of excellent quality, making this another essential stop. And their lists of the most outrageous guitars are simply hilarious…check them out!

5. REMIX MAG
Endles resource of information. Remix educates DJs, engineers, producers, and performers of electronic music about the latest applications and new products specific to the electronic and urban music markets. Remix is the premier consumer magazine in North America dedicated 100 percent to the tools, techniques, and production syles of electronic and urban artists
Harmony Central is generally a great place for anyone interested in any sort of musical gear info: tons of resources including news, reviews and forums about synths, souncards, software and much more. Great user reviews section!
7. SYNTHTOPIA
Synthtopia is a portal devoted to electronic music.There are lots of electronica sites, but they all seem to cover one tiny aspect of electronica: trance, classical electronic music, dance, or synthesizers. Synthtopia covers it all.
8.  eMUSICIAN
EM is the premiere resource for musicians interested in personal-music production. EM consistently publishes the most "how-to" applications and reviews-a real benefit for the recording musician. Our editors react quickly to changes in the industry to deliver the in-depth technical expertise and tools necessary to successfully use new concepts and technology.Being an American publication  this could be the first place you hear news!4 http://www.kaosaudio.com
Kaos Audio is a huge database of audio software and news, books, synth presets, samples and loops libraries, video software, links, interesting free soft and much more for all the audiophiles out there.
9. KAOSS AUDIO
Kaos Audio is a huge database of audio software and news, books, synth presets, samples and loops libraries, video software, links, interesting free soft and much more for all the audiophiles out there.
10. COMPUTER MUSIC
CM and its similar sites (Futuremusic etc) have  vast array of reviews articles and good image content
If I was an unsigned/independent artist in 2009, I would (in no particular order)…
If you're unaware of Twitter then allow me to inform you that 2009 will be the year of Tweeting and all things Twitteriffic. Twitter is a social network/micro blogging site which allows you to send and read messages of up to 140 characters in length (the same size as a standard SMS Text Message). Sound brief? That's the whole point; you 'Tweet' to tease per se. "Did you see this article on how the Ting Ting's are coping with the economic recession? (Insert mini link here)" for example.
Barack Obama Tweeted his way through the last election and Stephen Fry often informs us of his daily musings but this post here informs you of the 10 Twitters you should follow if you have an interest within the music industry. You should also have a gander at these articles; Gerd Leonhard's "So now you're on Twitter – so what should you do next?", The Guardian's "Making the most of Twitter", About.com's "How to use Twitter for music promotion" and Mashables "The top 10 reasons why I will not follow you in return on Twitter". After you've read all of them you should be a Tweeting machine!
If my word isn't proof enough for you I even noticed that Twitter was 'Hot' in the hot or not column of Glamour magazine last month and we all know they're at the forefront of young professional female based technology.
Have a play with SEO
Now granted this is a rather technical one for all the geeks out there so if you fancy yourself as 'web savvy' then this is something to have a look into. SEO stands for 'Search Engine Optimisation' which in laymans terms simply means "If I type my artist name into Google, will I be at the top of the results?". This is rather useful for those out there who may have a common name that is easily lost in the ether, for example my favourite folk artist 'John Smith'; the man who possesses the most common name in Great Britain appears 6th when you search for him on Google but with a bit of SEO then he may very well appear higher. Want to listen to Liverpudlian electronic duo and Sentric's favourites 'A Cup Of Tea'? A search on Googles proves unsuccessful for the first 15 pages of results.
Read this by the ever brilliant Google and you'll be way on your way…
Focus on making money from areas other than selling my music
As it stands the majority of artists reading this blog will be way off making a living from their art – such is life and the industry we work in – but there are a few areas that can help subsidise you through this downturn.
Performance Royalties Societies can obviously collect all your performance royalties for you, if its £40 or £4,000 its still money that's yours so why not collect it?
Club nights- Quite a few artists of note started putting on gig nights in their home cities in order to earn a few bob (Kaiser Chiefs are probably the best example) but I do ask one thing of you, if you are going to do this then please do a good job! The last thing this country needs is more useless promoters. (Further reading: Where is Everyone? – The 'art' of gig promotion)
Merchandise – Nothing groundbreaking here but it's unbelievable how lazy artists can be in terms of merchandise. Think outside the box. The world doesn't need another name on a shirt (unless the name is emblazoned as an amazing looking logo of sorts) so be entrepreneurial; buy things that are cheap and add value to them somehow.
Library Music – Have you got decent quality recordings of old songs you don't use/care for hanging around? Get in touch with a library music company and potentially earn money for nothing. An artist informed me "my mate makes over 10grand per year of 35 instrumental tracks and he doesn't have to lift a finger to push them. I like them apples".
Gig like hell
Simple one but the more you gig the more your music is heard, the better you get and the more you're talked about.  Discuss with the rest of your group (or your imaginary friend if you're a solo artist) how often you're willing to gig.  Twice a week? A fortnight? A month? And start booking as many as possible in your region. Try to avoid playing the same city more than once a month though or people will get bored.
Practice like hell
Simple yet again but the more you practice the better you get.
Write constantly
When 'us industry types' go and see an artist we're always keen to know how long the artist in question has been going for as there is a kind of music line graph in our head ranging from conception to death. This graph changes for each genre and artist type (I.E. solo or group) but click here for an example of an acoustic singer/songwriter (pinch of salt please).
The more you write the better your art will be (of course there are always exceptions to this rule but in the majority of cases practice really does make perfect).
Keep up to date with the industry I was part of
The internet is a wealth of information and knowledge and most of it won't cost you a penny which is nice during this economic climate. (On a side note: remember when none of this money malarkey mattered? I was spending some time with my 2 year old niece recently and she was delirious with joy over a stickerbook. Amazing scenes. She probably thinks Credit Crunch is some form of biscuit treat. To quote Russell Howard "We're all just a brief sneeze in time" – words to remember the next time you're feeling the strain in your wallet, or just stressed about anything really).
Anyhow; coolfer, DiS, Gigwise, New Music Strategies, No Rock and Roll Fun, the twitter people mentioned above and of course the Sentric Music blog should be enough to keep you in the loop. Get used to using RSS feeds as well and it'll save you no end of time.
Brand myself
This could be as simple as a colour/random object or as complicated as you'd like it to be, but is well worth implementing to your image. Using consistent branding and font styles to all your artwork/websites etc help continuity and also make you look more polished, but as before with the merchandise, think outside the box. Envy and Other Sins always set out their stage so it looks like my Nan's hallway of sorts with rugs and hat stands and now every time I see a hat stand (which granted isn't that often but that's why it works in my opinion) I think of them. Extremely subtle yet effective at the same time.
Know who my fans are
Constantly get compared to a couple of well known artists? Well aim for their fans as chances are they've more chance of liking your music then others. Using tools like Last.fm, iTunes Genius or Amazon's 'people who bought this also bought' feature can help you define the market you're aiming for to give you a better chance of successful exposure.
You should also make the effort to engage with fans, responding to Myspace messages, emails, tweets, staying after gigs if any of them want to have a drink with you etc. Just be nice, it genuinely helps.
Utilise free tools
Mailing lists, analytical tools, blogging platforms, social networks etc They're there, they're free, they're useful
Making music improves your health. FACT!
Make music and feel better.
From children to students to OAP's music is a consistant part of our lifes. Not only does it give us pleasure but it helps keep us happy and healthy. Buckets of research has gone into uncovering direct links between making music and enhancing your well being.
Get Healthy! – Making music improves your health. Evidence from around the globe has proved that playing a musical instrument can:
# Help Asthma sufferers reduce their symptoms
# Relieve stress and increase well-being
# Build muscle strength and aid recovery
# Enhance the function of the immune system
Get Back! – Making music keeps you younger. An increasing amount of research shows that for older people making music can delay the signs of ageing and help with the symptoms of some degenerative diseases. Making music, particularly within a group setting, can:

# Help decrease anxiety, loneliness and depression
# Improve self-esteem
# Help improve memory
# Give a general sense of well-being

By 2020 over half the population will be over 50 and this ever increasing group will face new challenges in maintaining their health and well-being.
Another study in the volume looks at whether music training can make individuals smarter. Scientists found more grey matter in the auditory cortex of the right hemisphere in musicians compared to non-musicians. They feel these differences are probably not genetic, but instead due to use and practice.
Brain Food

The difference between a catchy tune and a dirge may be which part of the brain the notes activate, says a scientist.
Professor Peter Janata, of Dartmouth College, in the US, played a group of volunteers a series of keys and watched the way the brain responded.
He told the BBC: "One chunk of the brain was responding when the melody was in G major or E minor and another part of the circuit was responding when it was in E major for example."

Get Smart! – Making music makes you smarter
Music can play an important role in the development of children – from pre birth to the end of their education. Quality music education can open the door to many important benefits:
Stanford University research has found  that musical training improves how the brain processes the spoken word, a finding that researchers say could lead to improving the reading ability of children who have dyslexia and other reading problems.
The study, was the first to show that musical experience can help the brain improve its ability to distinguish between rapidly changing sounds that are key to understanding and using language.
The research also eventually could provide the "why" behind other studies that have found that playing a musical instrument has cognitive benefits.


"What this study shows, that's novel, is that there's a specific aspect of language … that's changed in the minds and brains of people with musical training," said researcher John Gabrieli, a former Stanford psychology professor now at the Massachusetts Institute of Technology in Cambridge.
"Especially for children … who aren't good at rapid auditory processing and are high-risk for becoming poor readers, they may especially benefit from musical training."
The researchers then examined how musicians and non-musicians processed similar word syllables, like "da" and "ba." A person has only a 40,000th of a second to differentiate between the two sounds when the physical signal hits the ear, and the musicians made those rapid auditory distinctions more accurately and quickly than non-musicians did.
When the two sounds were clearly different, like "da" and "wa," the two groups performed similarly, the differences emerging only in the finer distinctions.
"The musicians are better able to detect small differences than the non-musicians, which is surprising," said Nadine Gaab, a postdoctoral associate
# It can help children manage information, think about and solve problems, be adaptive, learn continuously and work well with others.
# Students who play music tend to achieve higher test scores.
# Playing music enhances creativity and self-expression
# Playing in a group can reinforce self-discipline and teamwork.
A groundbreaking study published in the February 2005 issue of the international research journal Medical Science Monitor shows for the first time that playing a musical instrument can reverse multiple components of the human stress response on the genomic level. The study's principal investigator, Barry Bittman, M.D. of the Mind-Body Wellness Center in Meadville, PA, says these unique findings not only shed new light on the value of active music participation, but also extend our understanding of individualized human biological stress responses on an unprecedented level.
The research team led by Bittman included researchers from Loma Linda University School of Medicine and Applied Biosystems, the developer of the original technology that led to the successful mapping of the human genome announced in June, 2000.
During the first hour of the novel two-phase study, researchers employed a frustrating puzzle assembly exercise to induce stress in 32 adult volunteers who did not consider themselves "musical." In the second hour, subjects were randomly divided into three groups. One subset of individuals continued the stressful activity, while another was allowed to de-stress, relax and read newspapers or magazines of their choice. The third group participated in their first group-based recreational music making keyboard program called the Clavinova Connection which focuses on nurturing, support and non-verbal creative expression, as opposed to mastery and performance.
Yet beyond stress-induction, the research shows that the stress-reduction impact was far greater for individuals participating in their first group keyboard lesson than for subjects who simply relaxed and read newspapers and magazines. No statistically significant reversals of initial stress-induced gene expression were noted in individuals who continued the puzzle exercise during the second hour. In contrast, six genes in the relaxation group reversed during phase two of the study, compared with 19 genes in the music group.
"In simple terms, using a unique combination of the latest genomic technologies, we showed for the very first time that we could turn off the DNA-based switches that literally turn on components of human stress response," said Muhammad A. Sharaf, Ph.D., Senior Staff Scientist at Applied Biosystems. "The far-reaching potential of inducing and subsequently reversing gene expression in this manner introduces new and exciting possibilities for testing and tailoring specific treatments to an individual, rather than a group."
The following extract is from a Music Industries Association newsletter:
"Asthma is serious; 5.1 million people in the UK have asthma, every 7 hours someone in the UK dies from asthma. 75% of hospital admissions due to asthma are avoidable (source – Asthma UK). Learning to play a wind instrument teaches the sufferer to breathe properly and can also improve lung function. Therefore, when asthmatics get an attack they are less likely to panic. People who rely on inhalers or even steroid treatment to stave off their breathlessness and panic attacks can minimise the impact asthma has on their lives – naturally. Recent research found significant improvement in the condition of children with asthma who learned to play wind instruments."
So clearly music making  has a lifelong ability to enhance and better your health and well being. If you dont already play an instument there has never been a better time to start!
For more information on any the above please contact the MIA Head Office on office@mia.org.uk
How to Start a Band

Here is a great article on the starting stages of beginning your own band…….sound advice!
For the solo musician, playing music with others is a whole new experience. If you love playing music on your own and with recordings, you'll probably find playing with others challenging and rewarding. It requires a new set of skills, including listening to others, making space for their playing, and learning what role you play in the music.
If you enjoy it enough, you might consider starting a band. That's harder than you might imagine. Few bands last years, let alone decades. Very few find fame and fortune.
I was sitting at home one Saturday afternoon when the phone rang. "Adrian, it's Eugene. I'm putting together a band, and I'd like you to play keyboards."
Eugene was a talented lead guitarist, and owned the music store where my wife bought a case for her electric guitar. Since then we'd learned that he was related to some of our best friends.
"I'm not sure, Evvie. Uni is really busy right now. It may not be the right time for me to commit to something like that."
"It won't be a problem. Just think of it as the occasional jam session. We'll only get together every few weeks. The other guys are busy too. Wally's working days and studying and night, and the drummer is in Year 12. We're all busy."
I reluctantly agreed to give it a go.
When I arrived at the practice venue I could hear the band rehearsing from up the street. They were loud! And impressive. Things came together really well. We didn't just play together well – we inspired one another to play better than we'd ever played before. There was a sense of anticipation. Maybe even a sense of destiny.
I was surprised at the end of the practice when Eugene said there would be another practice the following week. Then the next week. And the next again. Around a month later Evvie announced disappointment at our lack of commitment, and (other than playing together at a few parties) the band ended shortly afterwards. I still have the utmost respect for every one of those musicians, and sometimes wonder about what might have been.
Bands don't work out for all sorts of reasons. The issues this band faced had to do with timing and expectations. Here are some principles that might keep yours together.
Plan Your Rehearsals
There are no rules on how to run rehearsals, but it is important for everyone to have the same expectations and understand one another's availability. The bigger the band, the harder it is to organize. Luckily, you're probably starting fairly small, maybe with just a few friends. Be clear about dates and times, and make sure everyone writes them in their diaries. It may be worth following up with an email or SMS.
Once you've sorted out when and how often to rehearse, here are some other things to consider:
Provide music/chord charts. It's amazing how much time you can save at a practice by doing some preparation beforehand. This is especially true of providing chord charts. One simple chart can save hours of arm-waving and explanation.
Don't annoy your neighbors. It's better to practice in a local hall rather than at home. If you do have to practice at home, be kind to your neighbors. Keep the volume as low as possible, and consider warning them in advance. Especially if you live in an apartment.
Avoid unnecessary volume. Be kind to your ears, too. Volume can be fun, but it's not healthy, especially over long periods of time. Make sure that the volume is loud enough for everyone to hear themselves, and no more. Besides, too much volume can cover up some fatal flaws in your sound. Crank it up from time to time just for fun, though.
Have a separate rehearsal for vocals. It's hard to focus on two things at once. You don't want to keep stopping the band that's sounding great to deal with a problem with the singing. You'll make more progress on the melody, harmony and arrangement of the singing parts if that's all you're thinking about.
Get Some Equipment
Unless you're an a cappella singing group, you'll need some equipment. As a group of musicians, you're bound to have some already, including your instruments. You may need to purchase microphones, stands and a PA.
The usual rule with buying music equipment is to purchase the best you can afford. But when you're starting out, you don't want to break the bank.
Consider buying some of your gear second-hand. A lot of used musical gear is in excellent condition, and is being sold because the previous owners are upgrading. You may also be able to find some slightly out-of-date gear on special.
Decide on Who Makes the Decisions
Decide in advance who makes the decisions – it may save some arguments down the track, or at least make the arguments shorter. Does your band have one main leader – a dictator – who makes the decisions, or will you make them by consensus after careful discussion? And when there are disagreements – and there will be – how will the disagreement be resolved? Will you vote, or will someone have the final say?
If your band becomes successful and you sign with a label, it may be that most of your decisions are made by someone else. Discuss in advance how much control you are willing to give away.
It's not bad to have strong personalities in a band. It's just not easy! Strong personalities can give your band the distinction and sense of direction it needs. In fact, a band with two or three strong personalities can develop a style and image that is very attractive – if you survive the disagreements and arguments that are bound to follow! Hang in there, it's worth it. In a successful band, personality often trumps musical talent.
Decide on money matters early on, too. If you manage to make any money, how will it be divided? Where will the money for buying more equipment come from? And what happens if someone leaves?
Develop a Distinctive Style
Probably you share similar tastes in music to the other band members, or you wouldn't want to play together. Try to identify the style(s) of music you enjoy, and especially the styles of music that seem to work best when you play together. A recognizable band has a recognizable style.
You may want to start by playing other people's songs rather than writing your own. You'll get to learn which styles work for you and which don't, and you may stumble on some interesting sounds that start to define your band. Watch out for the songs and styles that feel good when you play together.
Sometimes what stands out in a band
is not what the individual musicians are doing, but how they blend and respond to one another. That only comes by practice – lots of practice.
Here are some things you need to learn:
Listen to the other musicians, and be aware of what they are playing.
Make sure everyone is not playing in the same range. Spread your sound out over the octaves.
Don't always blend. Sometimes you need contrast.
Make space for the other musicians so they have somewhere to play. Intentionally stop playing or simplify your playing so they are able to step in.
Intentionally leave gaps in your playing. You don't need to fill every gap – a second or two of silence here and there can be very effective.
Listen to the rhythm of the other players, and intentionally emulate it or play against it.
Listen to the phrases of the other musicians, and play something to answer them.
Start Gigging
At some stage you will realize you have a sound and style that is distinctive and works well, and enough material to fill an hour or so. It's time to take things to the next level, and find a gig.
You won't fill an arena for your first gig, and you probably don't want to. Choose something safe, like a party, especially if you haven't played in front of an audience before. You're enjoying your own playing, but how does the audience react? Do you get people moving, or put them to sleep? Do people move to your music, or stand there watching? The band should get together afterwards and conduct a careful evaluation (or post-mortem) of how you went and how you can improve. Try to identify positive points as well as negative.
You may not make much money to begin with. But you need the experience. Look out for local events where you can play and become better known.
In your first gigs you probably won't bring the house down. See those gigs as an educational exercise. Take any criticism on-board. Carefully watch audience reactions. Try to identify the type and age of the people who enjoy your music. Start your life-long career of improving your music!
Once you are convinced that you're going somewhere, you may want to consider getting an agent and/or a manager. But do it carefully. An agent can make contacts for you with the right people. Make sure they can deliver. A manager can look after the business side of your band while you focus on the music. Make sure you're actually busy enough to need a manager, and you get someone you trust. Get good advice before signing anything.
Consider Your Stage Setup
Before your mind jumps to lights and smoke machines, consider the more simple requirements of stage setup – they're important. You need to make sure that everyone can be seen, everyone can see each other, and everyone can hear the music.
Some stages are quite small, and it may be a challenge to fit you all on it. Other stages are huge, and you may want to spread out as much as possible. Try to make sure that each musician can see the others. It's possible for musicians to communicate with one another on stage with just a look or a nod, but you have to be able to see one another. Don't set up in a straight line, make it more like an arc.
The placement of foldback speakers and on-stage amps are important. Make sure that everyone is standing close enough to foldback that they can hear themselves. If possible, have one for each musician. Guitarists and keyboardists may have their own amps. Try to angle them so that everyone can hear them. And make sure that every musician can hear everyone else.
You may like to place the bass player close to the drummer so they can see the bass drum. Physical proximity can help give you a tight sound.
Once you have all of that organized, consider lights and smoke machines. You will need a dedicated person (or team) to run them, and probably someone to keep an eye on the mix of the music.
Develop an Image that Sells
A band without a distinctive image won't be remembered. A band's image should support and reinforce its musical style. It should also be consistent.
A band's image takes on the style and sound, looks and dress of the band, hooks it together with a name, and delivers it in a memorable way to the fans and audience.
Take time choosing the name of your band. It should probably be a group decision, and you may need to work through dozens of potential names before choosing one.
Work on your stage presence. How will you engage the audience and keep their attention? Will you talk between the songs, and entertain the crowd with witty banter? Will you work on your dance moves, or just do what comes naturally? Will you dress for success, or wear your favorite ripped t-shirt? There are no rules. You need to find what works for your band, and stick with it.
Create an online presence for your band – a website or MySpace page or both. Consider recording some of your best songs and making them available for download or streaming.
You will have more success with agents and clients if you have a distinctive image and definite stage presence. Work on it like you work on your songs. Being a successful band is not just about being talented musicians, it's about having a recognizable product to sell – your band.
Learn About Marketing
Hard to imagine Jimi Hendrix doing a in H.N.D. in  Music Performance containing "music business" modules, but chances are that's what a 17 yr old with an interest in a music career does now! Artists have to have more than basic foundations in music if they want to standout from the crowd. An understanding of marketing , multimedia, sound editing, copyright law, people management are just some of the assets you may encounter in a good days band work and that's without even playing a note.
30 Very Useful sites for an Independant Musician
The days of  'waiting' to get signed by a label are over!  Now an artist or band can fully empower themselves  by composing,  recording, mixing , mastering, burning a CD, distributing an Mp3 across the world via the internet through iTunes and even taking payments for merchandise through Paypal!
All this can be done without even leaving your bedroom!! John Peel would be proud!
It's pretty safe to assume most musicians see the power of computers in the modern music making process, but what do you do after you have made your track??  How do people to find your music exists??
There are many sites available now to help with the management of artists and bands. Most musicians have a Myspace page but there's more to life than that! You could do far worse that take a look at these.
AmieStreet.com – A social network and music marketplace for indie artists. They give the artists 70% of the sale.
AnyGig.com – A place for musicians to get listed for small gigs, or find venues to play at.
Artistopia.com – An online venue for performers to give themselves an online presence with a profile and display their work.
BandBuzz.com – A social network where artists can set up a profile, upload their music and get reviewed and recommended by users.
BandChemistry.com – A site for musicians to find new members for their group or form a whole new band.
Bbc.co.uk – One of the most encouraging sites out there. Lots of good advice and the chance to get your music on actual Radio. Its easier than you think so get in touch with them!
ChampionSound.com – Free mailing list manager for artists, promoters, and venues.
Elisteningpost.com – A way for musicians to upload their music and sell it just about anywhere they want such as MySpace and Facebook.
Drowned in Sound.com – Online Magazine and busy user community, promote you things here!

FireGigs.com – A site with the aim of promoting unsigned bands by arranging to get their music to be played in the background at cafes, coffee shops and more. Also promote you through a Facebook app and MySpace widget.
Fuzz.com – Lets performers upload their music sell it, as well as manage mailing lists and more.
HumbleVoice.com – A place for all types of independent artists, including musicians, to upload their work and promote it.
iJamr.com – Indie musicians upload their music and bloggers can display your songs on their sites for free, and if a sale is made, they blogger gets a cut.
Indistr.com – A company letting independent artists sell their music directly to the public and the musicians receive 75% of the sale.
mTraks.com – An online marketplace and network for indie artists to promote and sell their music.
Mubito.com – Allows you to set up a band website easily and sell MP3s. Two levels of stores with one of them being free.
Musicane.com – Promote and sell your music and ringtones.
MusicNation.com – A community of musician profile pages that engage regularly in competition for various prizes.
Panjea.com – Bring all your clips from the web together and put them in to one player so they take up less space on your page, so you can promote all your music easily.
Planbmagazine.com – Magazine with good online presence, lovely reviews and great forums for mindless self promotion! Owned by the Everett True so can't be a bad thing.
PocketFuzz.com – A place for musicians to sell ring tones of their works and notify their fans of news via mobiles.
Popfolio.net – A music widget provider for blogs that lets independent musicians upload their songs for inclusion, and possible sales.
PumpAudio.com – A service for indie artists to get their music licensed for television and film.
Ripple9.com – A site to help bands promote themselves on mobile devices to their fans. New sign-ups are frozen while they are being purchased by Google.
Scriggleit.com – Software you can use on a laptop at your merchandise table so people can sign up for your mailing list.
SessionSound.com – A site for independent musicians to try to stay indie by selling their music online.
Sonicbids.com – Allows you to construct a low cost electronic press kit that can be constantly updated so the recipients always get the latest version.
Tunecore.com – USE THIS SITE! This allows you for very little costs to upload your music and it will distribute it to iTunes, Napster, Amazon, e-Music and most of the major download sites.  It truly is the answer
Unsigned.com – A site for unsigned to put up a profile page and host a play list of MP3s to attract new listeners.
Youtube.com – Obvious be true! More videos, more specific keywords, more subscriptions, more 'fans'
Designed specifically for guitarists, Riffworks features a loop-based workflow that enables you to build up songs quickly. The good news is that the T4 version can be downloaded for free, and the even better news is that this enables you to collaborate with up to three other players online. You can then post your finished tracks on the RiffWorld website.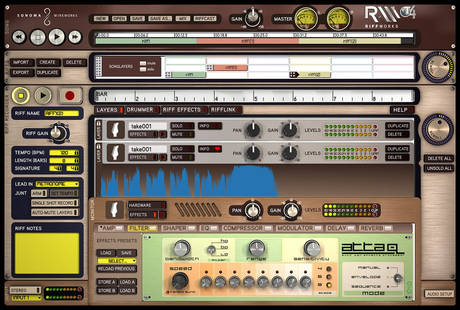 2. Indaba Music
Network, collaborate and discover are Indaba's watchwords, and they sum up the site pretty well. You can make contact with musicians from around the world, create music with them in a web-based app, and listen to other people's music. There are also remix contests – stem files of songs can be downloaded and you can then set about reworking them.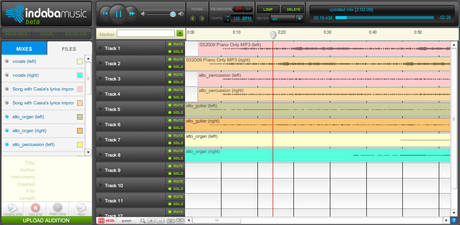 With the emphasis on remixing, JamGlue enables its members to upload music files and then arrange them in a DAW-style browser-based app (you can record into this, too). This isn't the end of the story, though: you can also make use of all the other audio material on the site, and go to work on other people's mixes. Predictably, there are strong community elements, too.
As well as offering plug-ins that enable you to work with others via your existing DAW, digitalmusician.net also has this standalone 16-track recording app for download. It's available to anyone with an account on the website (you can sign up for a free variant) and enables both offline and online collaboration. Webcam and talkback support mean that you can see and chat to your buddies, too.

Please select your country/region
Choose the region you are shopping from to view products in your currency.
We have temporarily suspended processing of EUR payments, all orders will be charged in GBP.
Please select your country/region
Choose the region you are shopping from to view products in your currency.